Bikini Boot Camp, Tulum, Mexico
Located in Tulum, Mexico, Bikini Boot Camp is a tune-up for the mind, body and spirit! Get away to an undeveloped stretch of beach for an adventurous fitness and yoga excursion. Most participants are women between 30-40 years of age, but anyone is welcome. Healthy food with a mix of
adventure, yoga, relaxing and pampering are a great way to recharge!
Biras Creek Spa - BVI
is only reachable by boat or helicopter, as it is located on a strip of land between two hills on a 140 acre peninsula on the North Sound in Virgin Gorda. It is surrounded by three bodies of water: the protected lagoon, the Atlantic Ocean, and the Caribbean bay. Biras Creek provides a unique assortment of treatments in a beautiful setting.
The Body Holiday - St. Lucia, West Indies
This holiday is for anyone interested in looking for relaxation, adventure, or self-discovery. There's something here for everybody. Included in your holiday is three meals per day and unlimited beverages (including alcohol). An abundance of fitness programs are available including yoga, pilates, and meditation among many others. A 50-minute spa treatment as well as free golf lessons and water sports are also available for your enjoyment. You can do as much or as little on your customized holiday. It's your choice!
Bucuti Beach Resort Spa - Aruba
For the sophisticated traveler, this spa offers aromatherapy, massage, facials, wraps, scrubs and a wide assortment of spa packages. Enjoy the pool, lounge on the deck, walk the beach, or use the outdoor fitness area.
The Caves Spa - Negril, Jamaica
is set atop limestone cliffs and is an oceanfront sanctuary with spectacular views. You can even get a "cave massage" which is inside of a cave among candlelight.
Ceiba del Mar Spa - Riviera Maya, Mexico
is located just 20 miles south of Cancun and offers s
ix treatment rooms and a couples suite. The facilities include
teak wood, granite floors, a sauna, steam room, swiss shower, cold plunge pool and a large warm whirlpool.
Surround yourself by a beautiful sea and green jungle as you practice yoga, pilates, and meditation.
Chaa Creek Spa - Belize
provides a Rainforest Retreat that features jungle spa treatments, horseback riding, a sunset canoe trip, bird walks, night-time safaris, Mayan ruins, and mountain biking all for one price.
Located within a 365-acre private nature reserve along the Macal River, Chaa Creek is in a lush tropical setting that puts you in the jungle! You may even spot a toucan, the rare Howler monkey, or the kinkajous.
Spa treatments included in this wellness retreat are a specialty facial and eye treatment, body wrap, massage, manicure and pedicure. Guests can book outdoor massages in a thatched room overlooking the Macal River Valley, and relax to the sounds of the tropical rainforest. If you prefer to be pampered indoors, the tropical spa is decorated daily with exotic flowers.
Cotton House Spa - Mustique
is on an island estate near St. Vincent and provides an array of treatments for men, women, teens and children. The spa is located on the beach with spectacular views of the sea.
The Curtain Bluff Spa - Antigua
is a 5,000 sq. foot two-story spa located just feet from the sea. Awaken your senses with the sights, scents and sounds of the water. There are five treatment rooms, each with a private balcony, and one for couples with its own jacuzzi. The outdoor lounge, herb garden, and infinity-edge pool are the perfect way to take in the unobstructed views of the sea.
Emerald Mist Spa - St. Kitts
is located at the Marriot Resort in a fantastic tropical setting. The resort also features a golf course and casino. The spa provides detoxifying body treatments, massage therapies, skin care services and wellness programs.
Fern Tree Spa - Montego Bay, Jamaica
is a 68,000 sq. ft indoor/outdoor facility at Half Moon Resort. The spa's treatment rooms are set among lush gardens and you can even have your own private garden terrace. The luxurious spa also houses a relaxation lounge, yoga pavilion, sauna and steam rooms as well as a place for meditation.
Golden Door Spa - Puerto Rico
at the El Conquistador Resort features a Zen-like sanctuary and welcome area with flowing water and fountains. The 26,000 sq. ft. spa offers an array of treatments, massages, and facials, as well as fitness classes. A golf course, private island, hammocks and cocktails complete the day.
Guanahani Spa - St. Barths
is a first-class spa located on a sixteen acre peninsula between two beaches. The spa features facials, massages, body treatments and a hair salon among an island paradise!
Hotel Kura Hulanda Spa - Curacao is located in a five-star hotel and casino in the center of Willemstad, the island's capital city. The spa offers six treatment rooms, a sauna and steam room, specialty massages, and body treatments among an eco-pond and gardens.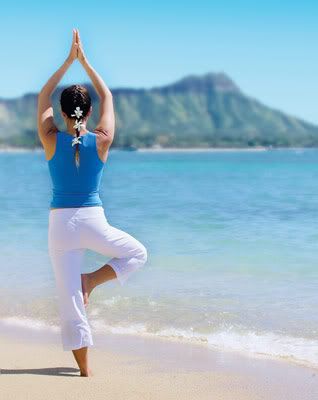 Intercontinental Hotel Spa - Costa Rica
is ideally located in the elite Escazú area of San Jose. The spa offers the latest developments and technologies in reflexology, massage, and body treatment rituals. The spa also offers a fitness center, sauna and whirlpool.
Island Fitness Boot Camp - Dominica, Antilles
Located at Jungle Bay Resort on a lush 55 acre jungle, experience an active holiday that includes hiking to hidden waterfalls, discovering secret beaches, coastal pools & mineral springs, snorkeling unique reefs and ocean kayaking. There is also an ocean-front spa and a yoga centre with
yoga retreats
.
Journeys Spa - St. Thomas
is located at the Wyndham Sugar Bay Resort and features six treatment rooms, a private couple's massage suite, hydrotherapy rooms, and an outdoor massage cabana. The awesome views and breezes from the Caribbean Sea add to this exquisite experience.
Jungle Bay Spa/Retreat - Dominica features five private yet semi-open studios suspended along the cliff side overlooking the Atlantic ocean. The spa is located on a 55 acre lush, tropical jungle resort with a yoga centre, hiking trail, and beach. An Island Fitness Boot Camp and yoga retreats are offered throughout the year.
Kiyara Ocean Spa - Ochio Rios, Jamaica
is a unique tropical spa nestled on a coral cliff at Jamaica Inn. The spa provides treatments that are drawn from local organic farmers that will soothe you from head to toe.
Le Grand Courlan Resort & Spa - Tobago
is located at an adults only resort, and overlooks the Caribbean Sea. Massages, facials, exfoliation, microdermabrasion, gentleman's services and body wraps are a few of the many services provided.
Malliouhana Spa - Anguilla
is a 15,000 sq. foot ocean front spa and salon with indoor and outdoor treatment areas. There is also a fitness center, a boutique, a sauna, and steam rooms. Outdoor jacuzzi and lounge area provides a fantastic ocean view!
Mandara Spa - Paradise Island, Bahamas
is located in the Atlantis Resort and uses ancient healing techniques from Bali, along with traditional European spa therapies and natural minerals, spices and fruits from the Bahamas. This is truly a luxurious place to get "pampered" from head to toe!
Maruba Resort Jungle Spa - Belize
is in a jungle setting with exotic birds and fauna, making it the perfect place to relax. With a limited number of guests at a time, you will receive personal care and treatment. The spa specializes in mud treatments, but has an assortment of services to choose from.
Maui Spa Retreat - Maui, Hawaii
is on a secluded mountainside with panoramic views of the ocean, valley and winding coastlines lie below. The treatments provided include body scrubs, compresses, masks, wraps, massages, and hydrotherapies with organic essential oils and ingredients.
Mauna Lani Spa - Big Island, Hawaii
is a true Hawaiian retreat ranked one of the "World's Best Spas" by Travel & Leisure magazine. The spa resembles a Hawaiian village with thatched hale for treatments, two natural lava saunas, a meditation pavilion and a watsu pool. Treatments include traditional Hawaiian therapies, baths, body treatments and massages
Na Ho' ola Spa - Oahu, Hawaii
is located in the Hyatt Regency Hotel on the beach. This top-rated spa features two levels, 19 treatment rooms, highly skilled therapists and a large assortment of therapies, including skin treatments, body treatments an
Prana del Mar, Baja, Mexico
This beautiful beachfront retreat and wellness center is located at the southern tip of Baja, Mexico. Here you can practice yoga, surf, walk along the beach, go horseback riding, hike in the mountains or relax at the swimming pool. There's something for everybody here, including massages and aromatherapy treatments.
Rainforest Spa - St. Lucia
at Jalousie Plantation is set among a lush landscape and uses natural ingredients such as banana, coconut, aloe vera and cocoa butter to nourish the body. The spa features seven air-conditioned treatment rooms and two private outdoor cabanas with spectacular views.
Ritz-Carlton Spa - Rose Hall, Jamaica
is located just east of Montego Bay and includes a secluded beach with a lush mountain backdrop. A championship golf course is available for those that need to be occupied while you enjoy your luxurious massage or treatment.
Ritz-Carlton Spa - St. Thomas
is a seaside spa featuring eleven, Mediterranean-style treatment rooms, a beachside cabana, salon and retail shopping. This is a beautiful environment surrounded by the tranquil sea and lush, green hills in the backdrop.
Spa Kalina - St. Vincent
is located at Young Island on a hillside surrounded by tropical foilage. The spa features products from Earth Mother Botanicals of Barbados, which are made from natural ingredients. Indulge with body scrubs, hydrating creams and lotions and foot scrubs.
The Tides - Riviera Maya, Mexico
Located near Playa del Carmen, the Maya Spa is in a lush tropical environment. The "jungle spa" provides massages, facials, body treatments and body wraps, as well as a beachfront yoga studio. Check out the steam treatment cave for a truly indulgent experience!
Do you have a tropical spa or retreat you'd like to add?